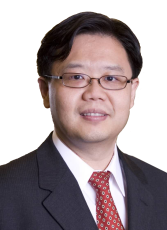 Gene Hsu
Ph.D.
DABT
Chairman
Gene Hsu is the chairman and CEO of Xgene Pharmaceutical Inc. Prior to Xgene Pharmaceutical Inc., Dr. Hsu was the Senior Vice President of HEC Pharm Group, Chief Scientific Officer of Shanghai InnoStar Biotech Co., and a Vice President at TaiGen Biotechnology Co. His professional experience includes technical and leadership positions at Merck & Co., Inc., the U.S. Environmental Protection Agency, and the California EPA. Dr. Hsu has led and/or participated in more than 50 IND submissions to FDA and China FDA. Dr. Hsu was the President of American Association of Chinese in Toxicology. He has authored/co-authored over 150 scientific publications, book chapters, and technical reports and co-edited Cancer Risk Assessment (John Wiley & Sons, Inc.). Dr. Hsu earned his Ph.D. from the Massachusetts Institute of Technology. He completed his postdoctoral training at the University of California at Berkeley. He is board-certified in toxicology by the American Board of Toxicology.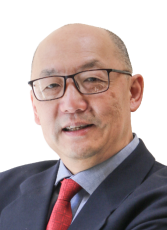 Feng Xu has a more than 20 year track record in drug discovery in the biopharmaceutical industry. Most recently, Dr. Xu was the founder and CEO of Kyphia Pharmaceuticals where he oversaw drug discovery efforts in the cancer and pain. During his previous, 9 year tenure at Xenoport, he oversaw a number of drug discovery programs in the areas of pain and CNS disease. He is an inventor on over 20 issued patents and has co-authored 30 publications Dr. Xu received his Ph.D. from Boston University and completed postdoctoral studies in the laboratories of Professor E. J. Corey (Nobel Laureate) at Harvard University.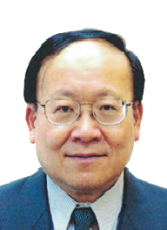 Stephen Ip
Ph.D.
Independent Director
Dr. Ip applies his more than 30 years of experience ranging across biotech start-ups and listed, public pharmaceutical companies to a focus on business development and licensing opportunities. He has concluded deals and joint ventures with SmithKline Beecham, Yamanouchi, Mitsubishi, P&G Pharmaceuticals, Sysmex, Astra, Chiron, Pfizer, Syntex, Purdue Pharmaceutical, MBL Laboratories, and Bio-Rad Laboratories. He was a founding member of Cambridge Research Laboratories (Ortho, a Johnson and Johnson company) and T Cell Sciences. He served as President and Chief Operating Office with American Biogenetic Science, CytoMed, International Bioimmune System and Senior Vice President of Business Development with TaiGen Biotechnology, Matritech, and T Cell Sciences. Dr. Ip received his Ph.D. from University of Virginia Medical School and served as an NIH postdoctoral fellow in Hematology and Oncology at University of Pennsylvania Medical School. He was appointed Adj. Associate Professor at Columbia Medical School (Pathology).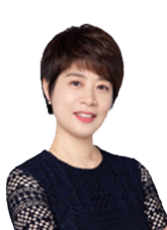 Lily Shen
Director
Morningside Ventures
Ms. Lily Shen is a Managing Director with Morningside Ventures. She serves on the boards of more than ten biotech companies. Before joining Morningside in 2010, she worked at two biotech companies covering BD and regulatory affairs in China. Ms. Lily Shen holds Master degree in Molecular Biology from Xi'an Jiaotong University and an M.B.A. degree from Fudan University.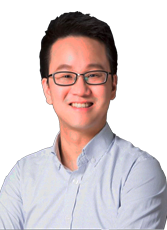 Jayson Lee
Director
Ping An Ventures
Jayson Lee is the managing director of Ping An Ventures with 10+ years of experience in international private equity investment. In Ping An Ventures, he covers investment opportunities in biotech, medical equipment, medical services, and overseas healthcare.
Investment cases include: Chemclin Diagnostics, General Healthy (605186.SH), Xgene, Taibang (China Biologic Products Holdings, CBPO.NASDAQ), B-soft (300451.SH), Annoroad Gene, Leyou,Sorrento (SRNE.NASDAQ), Bionano Genomics (BNGO.NASDAQ).
He served as board directors including Tmunity, Xgene, and Prenetics.
Before joining Ping An Ventures, Jayson Lee was the executive director of BE Capital, and Vice president in China Development Industrial Bank of Taiwan covering medical services and TMT investment business in the Greater China region.
Jayson Lee holds an MBA degree from National Chengchi University, and studied at the Norwegian School of Economics and Management (NHH)