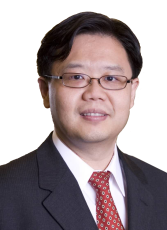 Gene Hsu
Ph.D.
DABT
CEO & Founder
Gene Hsu is the chairman and CEO of Xgene Pharmaceutical Inc. Prior to Xgene Pharmaceutical Inc., Dr. Hsu was the Senior Vice President of HEC Pharm Group, Chief Scientific Officer of Shanghai InnoStar Biotech Co., and a Vice President at TaiGen Biotechnology Co. His professional experience includes technical and leadership positions at Merck & Co., Inc., the U.S. Environmental Protection Agency, and the California EPA. Dr. Hsu has led and/or participated in more than 50 IND submissions to FDA and China FDA. Dr. Hsu was the President of American Association of Chinese in Toxicology. He has authored/co-authored over 150 scientific publications, book chapters, and technical reports and co-edited Cancer Risk Assessment (John Wiley & Sons, Inc.). Dr. Hsu earned his Ph.D. from the Massachusetts Institute of Technology. He completed his postdoctoral training at the University of California at Berkeley. He is board-certified in toxicology by the American Board of Toxicology.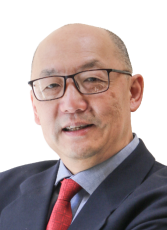 Feng Xu
Ph.D.
CSO & Founder
Feng Xu has a more than 20 year track record in drug discovery in the biopharmaceutical industry. Most recently, Dr. Xu was the founder and CEO of Kyphia Pharmaceuticals where he oversaw drug discovery efforts in the cancer and pain. During his previous, 9 year tenure at Xenoport, he oversaw a number of drug discovery programs in the areas of pain and CNS disease. He is an inventor on over 20 issued patents and has co-authored 30 publications Dr. Xu received his Ph.D. from Boston University and completed postdoctoral studies in the laboratories of Professor E. J. Corey (Nobel Laureate) at Harvard University.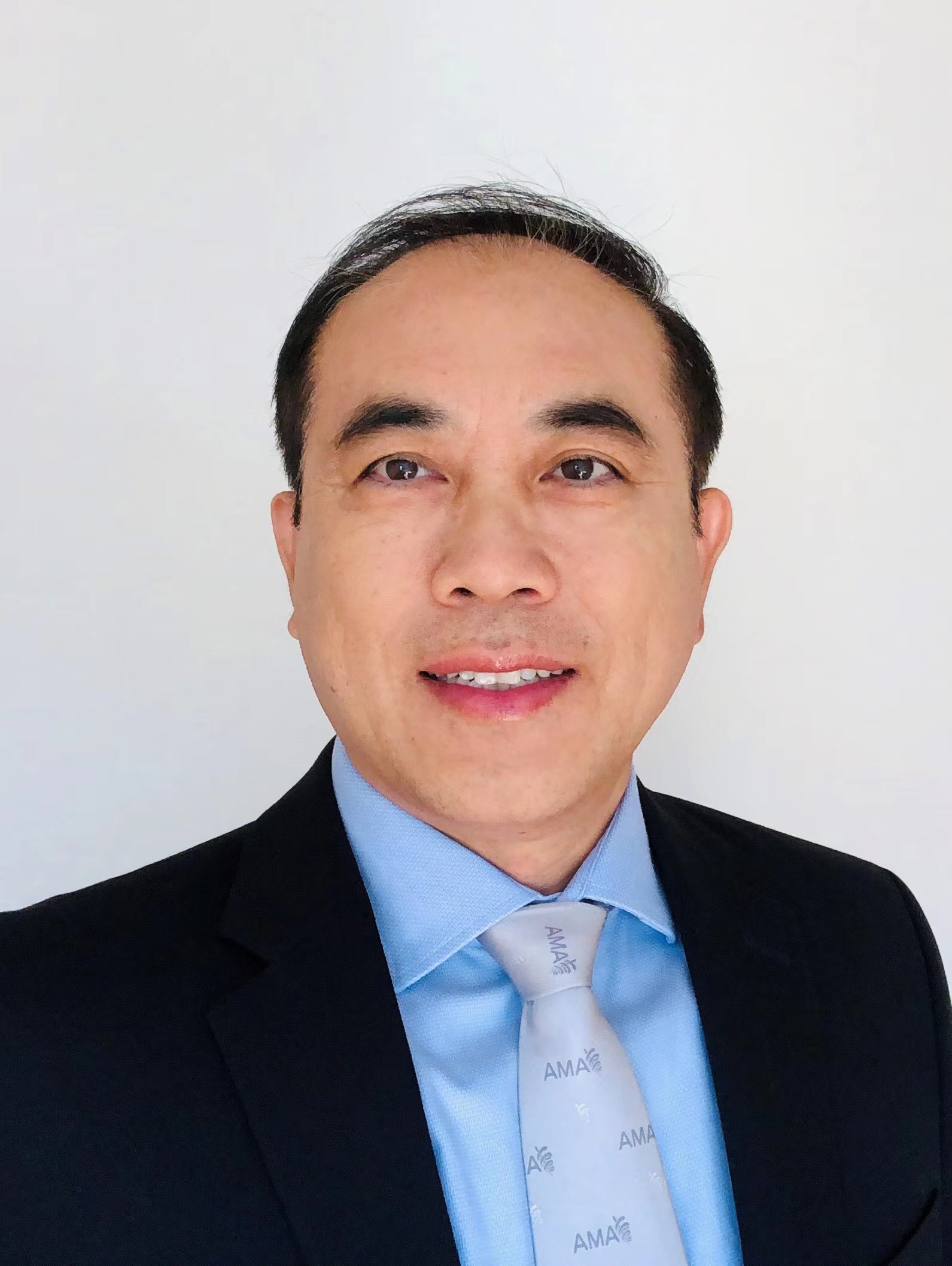 Leon Jiang
MD, Ph.D.
Chief Medical Officer & Senior Vice President
Dr. Leon Jiang has 30 years of experiences in medical research, drug development and commercialization. Before joining Xgene, he has worked in the United States as Senior Medical Director of Sanofi (SNY) Biosurgery Unit, Clinical Medical Director of Allergan (AGN), Clinical R&D Vice President of Flexion Therapeutics (FLXN) and Clinical R&D Vice President of Kiniksa Pharmaceuticals (KNSA).
During his tenure in the world's leading pharmaceutical companies, and he has led the global development and approval of multiple products, with successful market access and commercialization around the world. He has 27 approved patents or published applications, with successful experiences in patent defense in the US and EU Patent Courts. He published more than 30 peer-reviewed papers, involving basic and clinical research in many medical fields (e.g., musculoskeletal pain, peripheral and central neuropathic pain, oncology, autoimmune rheumatology, etc.). He authored OARSI-FDA clinical trial guidelines for osteoarthritis. He is a board certified medical affair specialist (BCMAS™).
Dr. Jiang earned his MD/Ph.D. from School of Medicine, Fudan University (formerly Shanghai Medical University). He completed post-doctoral research at Sanford Burnham Prebys Medical Discovery Institute and the School of Bioengineering, University of California, San Diego. Dr. Jiang was the attending physician of hand surgery in Shanghai Huashan Hospital of Fudan University and is certified by USMLE®. He is an active member of Osteoarthritis Research Society International, American Headache Society, American College of Rheumatology, and American Medical Association, etc.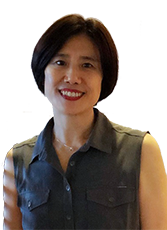 Yi Wang
Human Resources
Senior Vice President
Yi is among the first US returnees working in China's Human Resources field. Yi was former GSK China HR Vice President, Sanofi China HR Head. In addition to China Pharma, Yi also served in HR for Motorola in the US, and as HR Vice President for AIG in Hong Kong.

Yi's professional experience started in university teaching in China followed with business consulting in the US. After joining HR profession Yi's passion has been in elevating talent and organizational performance through practical and insightful human resources solutions. Yi advises and coaches business leaders utilizing her well-rounded and international HR experience, business consulting skills and personal influence. Yi's HR experience covers rapid business growth in China, downsizing in the US, and start-up joint venture development while in Hong Kong. Yi's global mind-set and culture sensitivity are developed through her work with people from different culture backgrounds in different markets.

Yi has an MBA from Thunderbird School of International Management (Arizona), MA of Educational Administration from University of New Mexico, and BA of English from Peking University.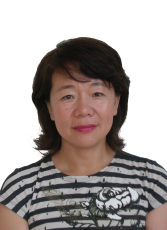 Lan Hong
Ph.D.
Head of
Manufacturing & CMC
Dr. Lan Hong has a successful track record in developing and commercializing brand/generic
pharmaceutical products in both US and China over the last two decades.She has extensive
knowledge of cGMP and pharmaceutical regulations.

Prior joining Xgene, Dr. Hong served as a Sr. Director at Amerigen Pharmaceuticals, responsible
for quality control and AR&D departments at its Chinese site. During this period, she established quality control systems and managed development of chemistry manufacturing and control (CMC) of a numerous amount of generic drug products. She is also experienced in project management, technical assessment, FDA/NMPA regulatory inspections, and Scale-up and Post-Approval Changes (SUPAC). Earlier in her career, Dr. Hong held positions of increasing responsibility at Amgen and Johnson-Matthey as Sr. Scientist and Principal Scientist, focusing on the research and CMC development for small molecules.

Dr. Hong received her Ph.D. degree in pharmaceutical analytical science from the Swiss Federal
Institute of Technology in Zurich (EHTZ). She completed her postdoctoral training with Prof. Georges A. Guiochon at University of Tennessee.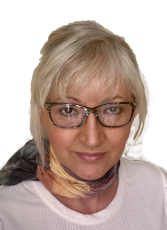 Iwona Beczkowska
Ph.D.
Head of Business Development

Before joining Xgene, Dr. Beczkowska served as Sr. Vice President of Investment Banking at Gar Wood Securities, LLC. While there, she led client engagements on both issuer and investor sides in the life sciences sector, focusing on capital raise and private placements. Previously, she served as the Director of Life Sciences Group, Wombat Capital, LLC on M&A transactions. Before transitioning into the finance sector, she headed business development activities for the US presence of the Barcelona-based Laboratorios Esteve. While at Purdue Pharma, Dr. Beczkowska was responsible for licensing opportunities and portfolio expansion and leading Therapeutic Area Teams. She has also held executive business development positions at Elan Pharmaceuticals, AlgoRx Pharmaceuticals, and Forest Laboratories. Dr. Beczkowska received her Ph.D. from CUNY and completed her postdoctoral associateship at Cornell University Medical College in New York City. She held FINRA series 79, 63, and 82 licenses.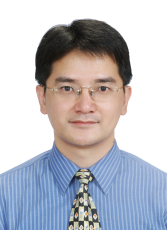 Eldon Chang
Director of
Administration and Finance
Before joining Xgene, Eldon Chang was head of financial and accounting, TANVEX BioPharma (Taiwan). He has spent more than 20 years in managing Finance, Administration, Human Resources, Procurement, and Information Systems at start-up and high-growth companies and has served as CFO of electronics companies. Mr. Chang received his Master's degree in Accounting from National Chengchi University.